Contact:Manager Liu
Mobile:86-13400211588/86-13903119840
Tel:86-0311-88708888
Fax:86-0311-88709840
E-mail:86234885@163.com
Address:Yuhua District In Shijiazh-
uang No.68 Road side (b plant North)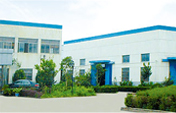 Shijiazhuang Huihuangyuan Commercial Trade Co., Ltd.(referred to as: Huihuangyuan Trading) was established in 1983, the East Lake community village Lingshou a silica plant, relying on non-metallic mineral silica pre-processing, and sales are now based in transition to become a trading company. With the current comprehensive development, corporate headquarters relocation in January 2008 in Hebei Province, will be located in the beautiful - Shijiazhuang, transport facilities, conducive to better service for customers to do.
Huihuangyuan Trading, Mineral Sales: the use of the Taihang Mountains Lingshou operation of various types of mineral resources within their own non-metallic minerals, including vermiculite, mica, quartz sand, colored sand, pebbles, PCC, GCC, calcium powder, medical stone, tourmaline , sillimanite, river sand, emery, zeolite, raw materials, etc., under the multiple processing plants, supply of adequate, reliable quality, timely delivery. We can also be customized (OEM) various types of non-metallic mineral products.
Select Huihuangyuan, business with brilliant!